Charity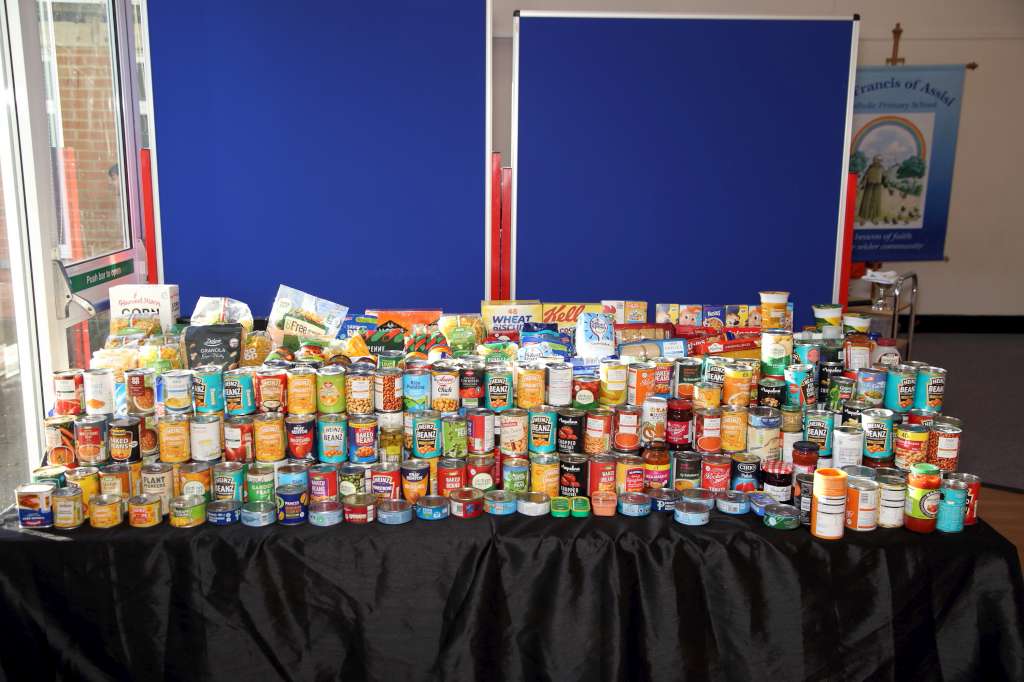 At St Francis, we strongly believe that our children should think about their world, enlarge their world and change their world. This outward focus is a crucial part of helping our children to grow up to be well-rounded, emphatetic, compassionate and caring adults.
It is the best shown in the number of regular fundraising events we hold throughout the year, with the children even taking the lead to organise and run their own year groups mini enterprise events for causes close to their hearts, with just a little help from their teachers!
Please see below timetable of our fundrising for 2021/22:
Tuesday 2nd Nov
During the assembly, the children heard about the devastating effects of deforestation on the Amazon rainforest. We will therefore be continuing our Harvest fundraising by 'Going green' with a Green dress up day to raise funds for those living in the rainforest desperately trying to keep crops, nature and animals safe. Our green dress up day will be on Tuesday 2nd November, suggested donation £1.
Charity
Date
Who's involved
Activities
CAFOD
Monday 27th Sep
Whole school
CAFOD
On Monday 27th September we welcomed a representative from CAFOD.
CRAWLEY OPEN HOUSE
September 2021
Whole School
Harvest donations were collected at school to help support the Crawley Open House work with homeless and disadvantaged people.
Year 6 Mini Enterprise
Year 6 were preparing Jolly Jars for the Christmas Fayre
ST VINCENT DE PAUL SOCIETY
16th December
Whole school
Christmas jumper day to be held on the day of Christmas lunch. We are asking for a suggested donation of £1 to raise money for St Vincent de Paul Society who help people in need in the local area.

EVENT CANCELLED
December 2021
Whole school and wider community
Carol Service
Collection before and after the Carol Service for the St Vincent de Paul Society.
BRITISH HEART FOUNDATION
10-14th January 2022
Y2 mini enterprise
Jump Rope for Heart. Every day, for a week, Y2 will try to do an additional 30 min or more of physical exercise, either independently or in groups. They will use challenge cards to try out new techniques.
PLACE2BE

children's mental health week

1st-7th Feb
Y3 mini enterprise
The theme of this year's Children's Mental Health Week is Growing Together.

Growing Together is about growing emotionally and finding ways to help each other grow. Challenges and setbacks can help us to grow and adapt and trying new things can help us to move beyond our comfort zone into a new realm of possibility and potential. However, emotional growth is often a gradual process that happens over time, and sometimes we might feel a bit 'stuck'.

THE FAIRTRADE FOUNDATION
28th Feb – 11th March
Y1 mini enterprise
Children will learn about fairtrade foods. They used them to make fruit kebabs and a fairtrade pizza. They advertised and opened a fairtrade café where parents could come and buy freshly made food (fairtrade products only).
MISSIO
28th March – 6th April
Lent 2022

Whole School

Charity Chores

CATHOLIC CHILDREN SOCIETY
4th July
Y4 mini enterprise
Mountain climbing. Year 4 will complete 8,849 steps (Mount Everest) over a week.
THE SALVATION ARMY
20th June
Y5 mini enterprise
Y5 will be taking on 'Challenge 750' Take on 'Challenge 750' to support The Salvation Army's food security projects – feeding hope to farmers from generation to generation.

Children will complete 750 laps of the track on the field over two weeks.
Year 2 Jump Rope for Heart
This week Year 2 have been completing an additional half an hour of exercise each day by learning how to skip. Each day, the children have worked hard on developing their skills to improve their skipping and have had lots of fun in the process. We would like to take this opportunity to thank everyone who has participated, and say a big thank you to those who have supported Year 2 by sponsoring us to raise money for the British Heart Foundation.
Thank you.
HARVEST 2021 – collection for the Crawley Open House
THANK YOU, ST FRANCIS OF ASSISI!
Thank you all for your wonderful harvest donation to help support our work with homeless and disadvantaged people.
Wow, what a great 'Go Green' CAFOD day we had in school on 2nd November! Starting with an assembly from the Eco council discussing COP26, to a range of classroom activities. We finished with a fantastic bird's eye view photo of a giant green heart to show that the children and staff at St Francis of Assisi Catholic Primary School are ready and willing to help tackle climate change. Go Green Dress Up Day raised £225.
One world. One planet. One home.
"Each of us – whoever and wherever we may be – can play our own part in changing our collective response to the unprecedented threat of climate change and the degradation of our common home." – Pope Francis, October 2021.