English
Subject Leaders: Lucy Williams (Writing) & Laura Turney (Reading)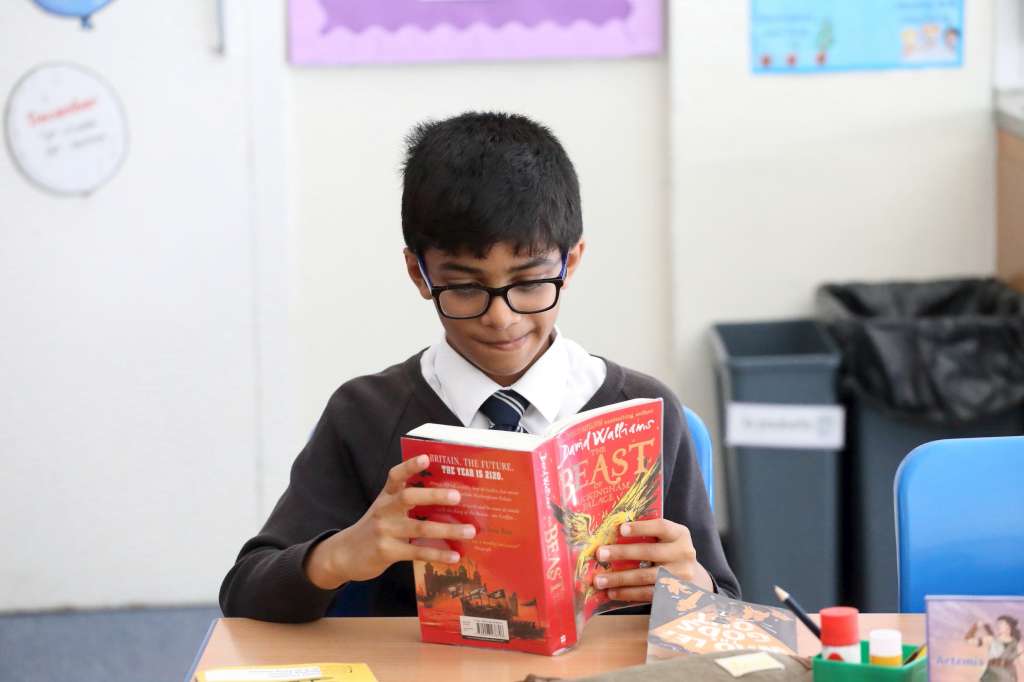 Overview
English develops children's ability to listen, speak, read and write for a wide range of purposes. Children are enabled to express themselves creatively and imaginatively as they become enthusiastic and critical readers of stories, poetry and drama, as well as of non-fiction and media texts. Children gain an understanding of how language works by looking at its patterns, structures and origins. Children use their knowledge, skills and understanding in speaking and writing across a range of different situations.
The school is using the 2014 English Programmes of Study for Key Stages 1 and 2. High expectations are placed on basic writing skills across the whole curriculum and opportunities are regularity provided to facilitate the development of English skills through cross curricular links, allowing children the chance to transfer and apply their writing skills. Weekly grammar, spelling and punctuation lessons are delivered and then followed up by children applying the skills they have learnt to their independent writing.
English Intent
At St. Francis of Assisi, we believe that literacy and communication are essential life skills that are embedded within everything we do, and are developed consistently over time. Through our engaging English curriculum, we teach our children to develop the skills and knowledge that will enable them
to communicate effectively and creatively as they progress through life. We believe that a quality curriculum should develop children's love of reading, writing and discussion throughout their primary schooling.
The National Curriculum for English reflects the importance of spoken language in children's development across the whole curriculum – cognitively, socially and linguistically. At St. Francis of Assisi, we recognise that spoken language underpins the development of reading and writing, and that
the quality and variety of language that pupils hear and speak are vital for developing their vocabulary and grammar and their understanding for reading and writing. We therefore aim to ensure the continual development of pupils' confidence and competence in spoken language and listening skills.
We recognise that our children should develop a capacity to explain their understanding of books and other reading, and to prepare their ideas before they write. Teachers at St. Francis assist in making pupils' thinking clear to themselves as well as to others, and teachers aim to ensure that pupils build
secure foundations by using discussion to probe and remedy their misconceptions.
At St. Francis of Assisi, we know that reading and writing are intrinsically linked and strongly believe that exposure to high quality and challenging texts support learners in both of these vital life skills, as well as developing a child's understanding of vocabulary, style and formality in a wider context. We
understand that reading is the foundation for all learning and, therefore, our vision at St. Francis is We recognise the importance of nurturing a culture where children are ambitious in their creativity and also take pride in their writing. We aim for our pupils to be able to confidently communicate their
knowledge, ideas and emotions through their writing by adapting their language and style for a range of contexts and, most importantly, we aspire for children to see themselves as writers.
Reading Intent
We believe that reading is an essential life skill and we are committed to enabling our children to become lifelong readers.
At the heart of our strategy is our drive to foster a love of reading, enriching children's learning through carefully designed teaching activities that utilise imaginative, thought provoking texts.
Reading is a skill that enables children to develop their learning across the wider curriculum and lays the foundations for success in future lines of study. We recognise the importance of taking a consistent and robust approach to the teaching and learning of all those children in the early stages of reading. Followed by a challenging and engaging 4 part structure which allows children to question, comprehend and dive deeper into quality texts. We are ambitious for all children and individual needs are continually assessed to ensure children, including disadvantaged and those with Special Education Needs leave St Francis of Assisi school with a solid foundation from which to progress in the future.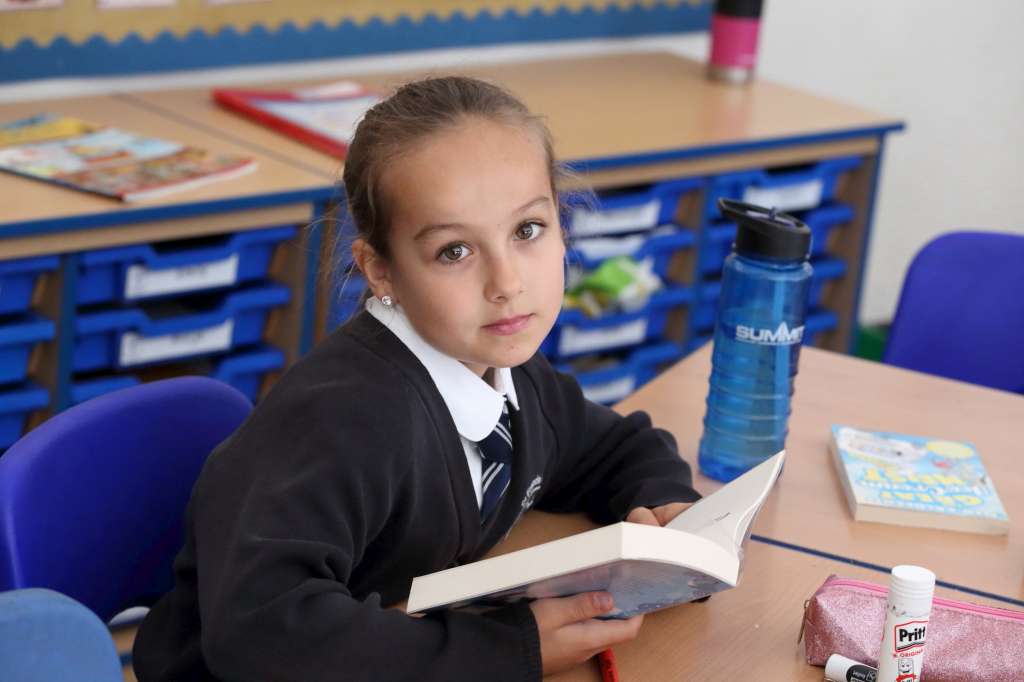 Phonics
At St Francis Primary School we have a systematic approach to teaching phonics using 'Song of Sounds'.
We have a creative and engaging phonics programme called 'Song of Sounds.' In the Foundation Stage and Key Stage One, Phonics is taught on a daily basis in 15-20 minute sessions, with a weekly carousel of activities to consolidate children's learning. Phonemes, graphemes, high frequency words and spelling patterns are taught through hearing, reading and spelling.
The following link will give you information about the English National Curriculum and expectations in Key Stage one and Key Stage two.