Music
Subject Leader: Marcin Szymczyk
Music Intent Statement
At St. Francis of Assisi, we aim to provide opportunities for all children to create, play, perform and enjoy music, and to develop the skills to appreciate a wide variety of musical forms. In our school, music plays an important part in helping children feel part of a community. We encourage children to participate in a variety of musical experiences through which we aim to build up the confidence of all children. Our teaching focuses on developing the children's ability to sing in tune and with other people. Through singing songs with a music specialist, children learn about the structure and organisation of music and also the discipline of performance. We teach them to listen and to appreciate different forms of music but also to use movement to understand the different musical elements. As children get older, we expect them to listen to more extended pieces of music, and discuss in more complex language the features of a piece of music.
These are our providers of music lessons at St Francis:
Mr Alex Hedley – guitar and ukulele. To apply please contact Mr Hedley directly on 07876065727.
Love Music School – piano, keyboard, guitar, drums and singing. To apply please visit www.lovemusicschool.co.uk or use the reference below.
West Sussex Music – piano, keyboard, violin, woodwind and brass instruments. To apply please visit www.westsussexmusic.co.uk.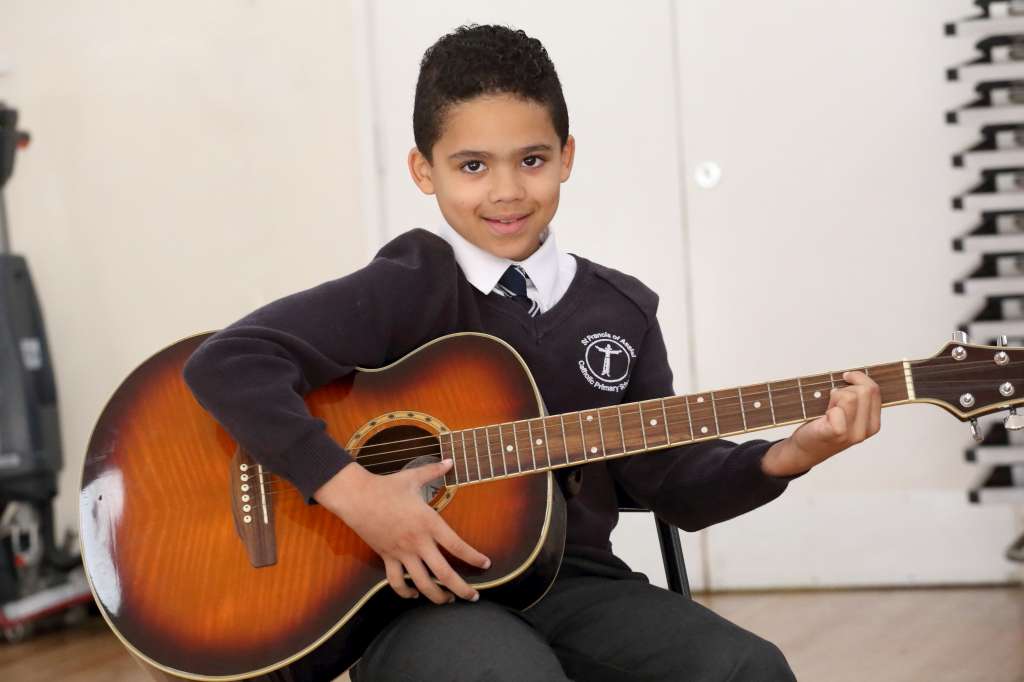 There are KS1 and KS2 choirs for invited children. Members of choirs perform at events both in school and in the wider community, often take part in music festivals and competitions. All children in KS2 are welcome to join a singing club where there are no auditions, all that is required is a love for singing and dedication.
Please see below for information about the Music National Curriculum and expectations in Key Stage one and Key Stage two.
For more information see our Music Policy and Progression Document below
At St Francis School, during our Friday celebration assemblies, we often listen to the performances of our musicians.
Recently, we enjoyed listening to a pupil playing the piano. He performed 'Elephant Parade' and 'This Old Man' very confidently, in front of the whole school. He passed his first ever piano exam with merit.